Capture The Flag
2 for the price of 1
This year, AppSec USA will feature two Capture the Flag competitions – read on to learn more about each one:
Do you like to hack websites? Do you like to solve puzzles?
Would you like to test your own skills?
Come to the AppSec USA 2013 in New York and try your skills – and luck – with playing the Capture the Flag competition.
All you need is a laptop with your favorite tools and a sharp mind.
Test your skills and compare them to your peers.
OWASP AppSec USA 2013 CTF organized by Steven van der Baan of the global OWASP CTF project.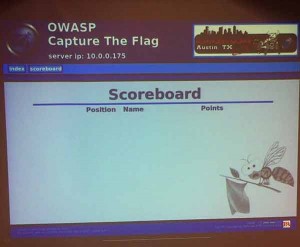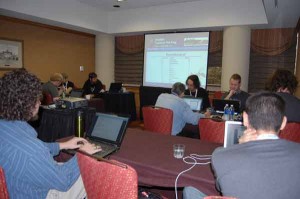 Breaking Bad CTF
The local NYC OWASP Capture the Flag team invites everyone to hack intentionally vulnerable web applications developed for the AppSec USA conference. These applications will demonstrate common web security problems such as cross site scripting, SQL injections, and session management issues.
So bring you laptop and some swagger and sign up for this fun event while at the conference. Multiple challenges will be offered and in each challenge the Top 10

hackers will be awarded swag for their swagger.
At the conclusion of the event methodologies used by successful hackers will be available for review.